THE TEAM
THE RIGHT SWIPE is an intersectional feminist web series, and we mirror that ethos by hiring POC, women, and queer folx behind the camera, too.
Kyra Jones

(co-creator, -writer, -executive producer, India)
is a Chicago-based actor, writer, and professional shade-thrower. She graduated from Northwestern University with a degree in theatre and gender studies. She worked as a ghostwriter for Laci Green's YouTube partnership with Planned Parenthood and writes freelance articles for several publications. She also works as a sexual violence advocate and educator around the country. Kyra appears in plays around Chicago, and is a regular on Kappa Force and Seeds (OTV | Open Television). Television credits include Chicago Justice (NBC). Kyra is represented by Stewart Talent.
Juli Del Prete (co-creator, -writer, -executive producer, Margo)
is a Chicago-based writer, performer, and photographer. Her plays have been read and produced in Chicago, New York, Boston, and at her alma mater, Northwestern University. Her full-length play THE ART OF LOSING was a finalist for the O'Neill National Playwrights Conference. Her photos have appeared in The New York Times, The Chicago Tribune, and on MTV's Catfish. Most recently, Juli served as assistant director and intimacy captain for the world premiere of Tracy Letts's LINDA VISTA (Steppenwolf, the Mark Taper Forum). http://julidp.xyz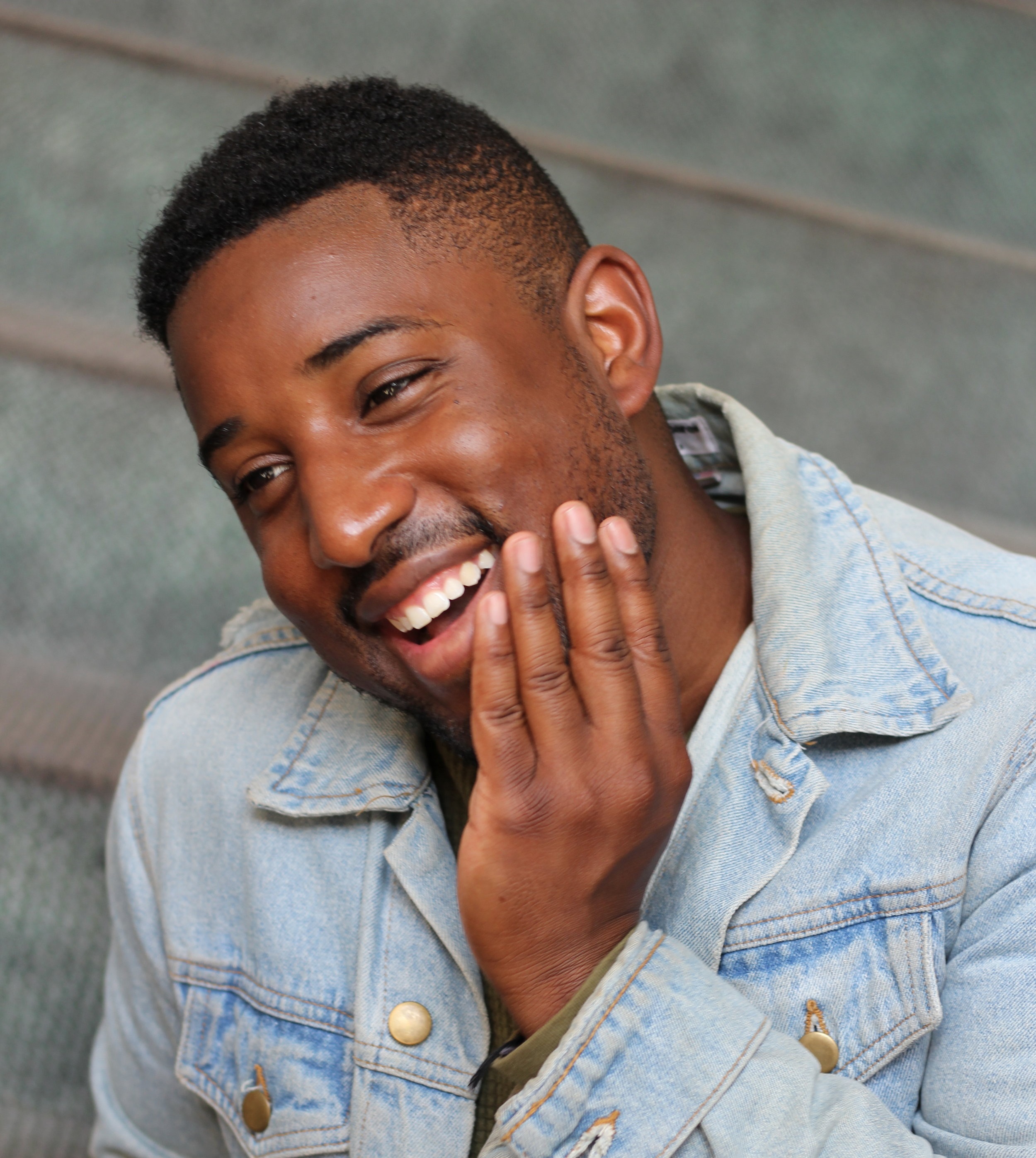 Justin Casselle (director)
is a Chicago-based filmmaker with experiences in narrative, commercial, and music video productions, including Aasia Bullock's video for "No Babies" and his own original web series, Why Don't You Like Me. He recently produced Shea Couleé's newest music video "Crème Brulee." A fan of a healthy craft service budget, Casselle prefers his film sets to be inclusive of all genders and races (and snacks). He directs and produces for VAM Studios.
was born and raised in the heart of Chicago, IL. As a Creative Producer/Creator, Sarah has made it a priority in her life to uplift and motivate; whether it be on set with her crews/cast or mentoring students about pursuing their dreams. Sarah has produced a number of digital mediums such as: music videos, feature films, short narratives, commercials, freelance blog posts and more. Sarah's mission in the industry (and in life) is to cast people of color (specifically womxn) in roles that are empowering and badass.
received her M.F.A in Cinema Directing from Columbia College Chicago, where she was the recipient of the Lumiere Award for outstanding creative and academic achievement. She has written and directed over 10 productions for film and the web, and has current projects in pre-production and postproduction. Her films are about everyday people that struggle with everyday things such as economic insecurity and prejudice. Her goal is for the audience walk away from the film feeling hopeful and aware of the individual power they hold. If she succeeds in this, then she has done for others what has been so graciously done for her.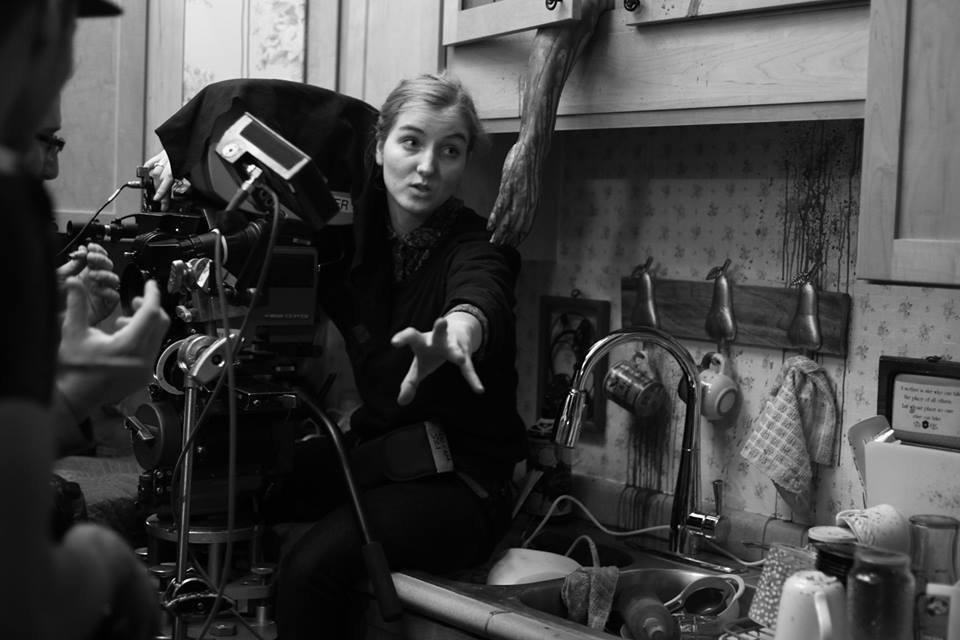 Jana McLain (cinematographer)
is a cinematographer in the Chicago area. She is trained in both film and digital mediums. Hailing from Las Vegas, Jana grew up on the potent blend of horror films, dance, and fine art. She enjoys using her variety of influences to create bold, dynamic content that is as engaging and unique as she is.
CJ Thomas
(director's assistant)
is an award-winning director, cinematographer, and recent graduate of the film program at the University of Illinois Urbana-Champaign. CJ is active in the local film community and has worked on several projects with Shatterglass Studios. CJ has done videography work for the Regional Dance Development Initiative, Brown Theater Collective as well as committee director and now representative of Illinifest Student Film Festival. She directed the web series Seeds and won Bustle's 2018 Emerging Female Creator award with creator Deja Harrell. Seeds was recently presented at the New York Television Festival.
Saró Melero Bonnin (line producer)
Nikki Hassinger (1st assistant director)
Rachel Flesher (intimacy coordinator)
Charles Baker (assistant intimacy coordinator)
Nic Park (casting director)
Aissa Guerra (casting assistant)
Terrence Lee Thompson (script supervisor)
Jasmine Williams (editor)
Michael Cappuccilli (visual effects supervisor)
Paige Hochstatter (1st assistant camera)
Caitlyn Spiritus (2nd assistant camera)
Bea Dageford (key grip)
Miasarah Lai (best girl grip)
Kemi Mayomi (best girl grip)
Gianna Aquilina (gaffer)
Dymin DasGupta (production designer)
Alexis Vergara (art director)
Cody Wallace (sound mixer/boom op)
Baili Martin-Andro (sound mixer/boom op)
Batsirayi Zesaguli (audio engineer)
Ron Sudul (colorist)
Shailah Maynard (costume designer)
Dyllan Rodrigues-Miller (hair & makeup designer)
Leatrice Lloyd-Beierman (assistant hair & makeup designer)
Joe Shelleh, Christina Cortez, Jasmine Ogunjimi, Jordan Walker, Alex Y. Ding, Evelyn Landow, Zandra Starks
(production assistants)
Giancarlo Arias Ciccarelli (data manager)
Ella Pennington (BTS photographer)
Gracie Meier (BTS photographer)
Juli Del Prete (BTS photographer)
Lindz Amer (script consultant)
Tim Komatsu (script consultant)